This beach has some amazing views of the Snowdonia mountain range.
This beach really has two ends to it, the end nearest to Beaumaris is more stony with very little sand, but has the advantage of a car park and picnic tables.
Whilst the opposite end of the beach which is nearer to Puffin Island has a lot more soft sand but very little parking.
At the Beaumaris end of the beach there is a fairly large car park with picnic tables and chairs.
When the tide goes out Lleiniog beach is a great place to get your fishing bait. Peeler crabs, lug worm and rag worm can be found here.
Aberlleiniog Castle
At the Beaumaris end of the beach, you have the car park almost on the foreshore.
This is also the starting point and parking for the walk to Aberlleiniog Castle which is about a 20 minute walk from there.
In the summer this is a spectacular walk through wooded areas, across bridges and with so much nature to see and hear.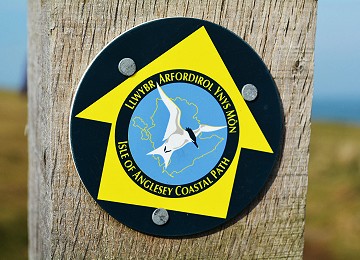 Anglesey Coastal Path
The Anglesey Coastal Path, which is in 12 sections and circumnavigates most of the coastline of Anglesey for 125 miles.
Section 6 of the Anglesey Coastal Path which runs from Red Wharf Bay to Beaumaris passes along Lleiniog beach.
The map of this section can be viewed here.