Moelfre North Beach
Moelfre is lucky enough to have two beaches, the south beach nearer the village of Moelfre, then the North beach, if you travel from the village up the hill and round to the right of the headland along a coastal path past the Sea watch Centre, with a statue to Dick Evans, then past the newly built RNLI lifeboat station which was rebuilt in 2014 to accommodate the new larger lifeboat. This lifeboat station is normally open to the public where adults and children alike can enjoy the sight of this new huge lifeboat in it's newly built home.
Carry on walking past the Lifeboat station and The North beach is to the left, and if you carry on round to the right you will come across the sloping rocks which are very popular for shore fishing. The view from here is beautiful you can see across to Puffin Island and the Great Orme.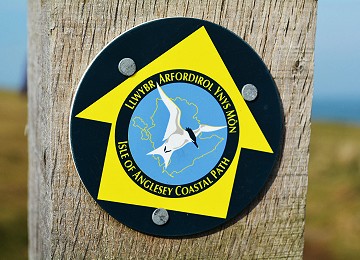 Moelfre headland is part of the Anglesey coastal path which in total is about 127 miles of mainly coastal path around Anglesey.
You can carry on over the beach heading in a northerly direction along the cliff tops which Welsh weatherman Derek Brockway did on his program "weatherman walking" past the site of the "Golden wreck" the Royal Charter which sank in 1859 with the loss of 450 men, women and children. The Royal Charter was carrying 10 tonne's of gold.
The island directly in front of this headland is Moelfre Island.